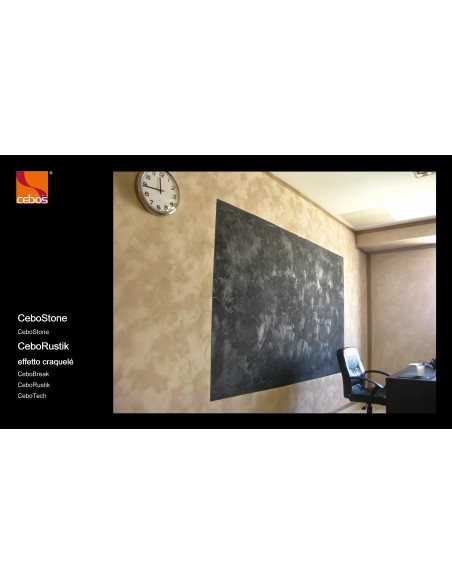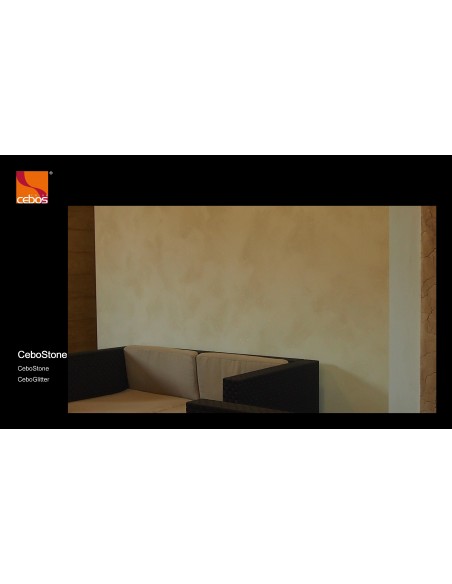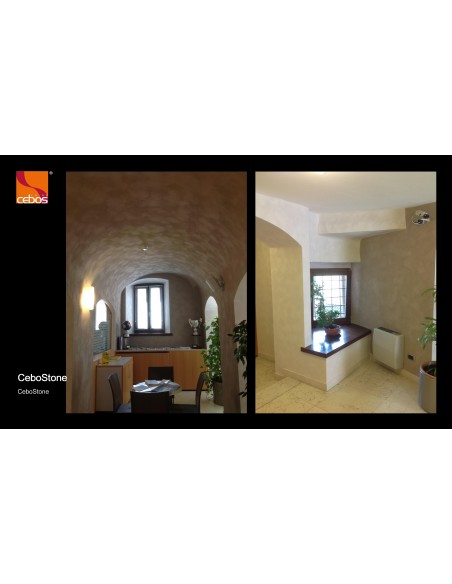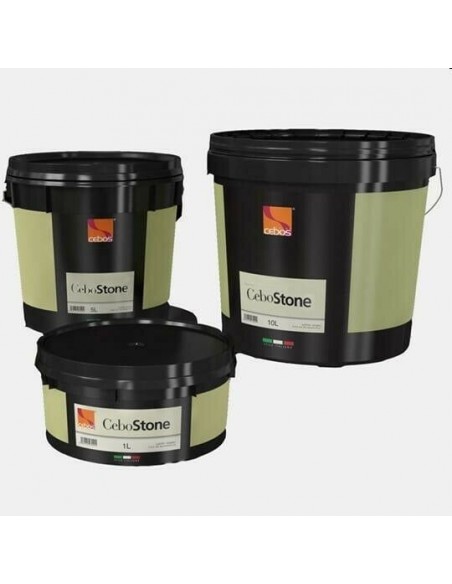 CEBOS STONE acrylic Finish, exterior - interior that allows you to get the grade
Acrylic water, washable, for indoor and outdoor, easy to apply and ideal for all the funds to plaster, to whitewash and to civil.
CeboStone allows you to obtain pleasing decorative effects, visually similar to a fog: this effect is achieved with a delicate variance of the surface structure, "spots" that are opaque and slightly rustic and earthy alternate spaces, smooth
creating a delicate two-tone design, in line with the
the current needs of the architectural dignity.
Within the product is indicated for environments in both the public and the private: on the outside, is indicated in the restoration of facades of historic centres. On funds to civil, CeboStone has good characteristics of masking of the irregularities of the support.